Our Mission
Our products are thoughtfully crafted for all pet owners who delight in celebrating the beauty of life with their furry companions. We serve those who treasure their pets as beloved family members.
LunaMarie is more than just a company; it's a promise of love, care, and a beautiful life for pets. Join us in celebrating the profound bond between pets and their owners with our exceptional products.
Our mission is clear: to provide high-quality products at affordable prices, making the dream of a beautiful life for every pet a reality. We hold a deep belief that every pet should experience a life filled with joy, comfort, and love. Our values are firmly grounded in compassion, care, and a shared commitment to enriching the lives of pets and their devoted owners.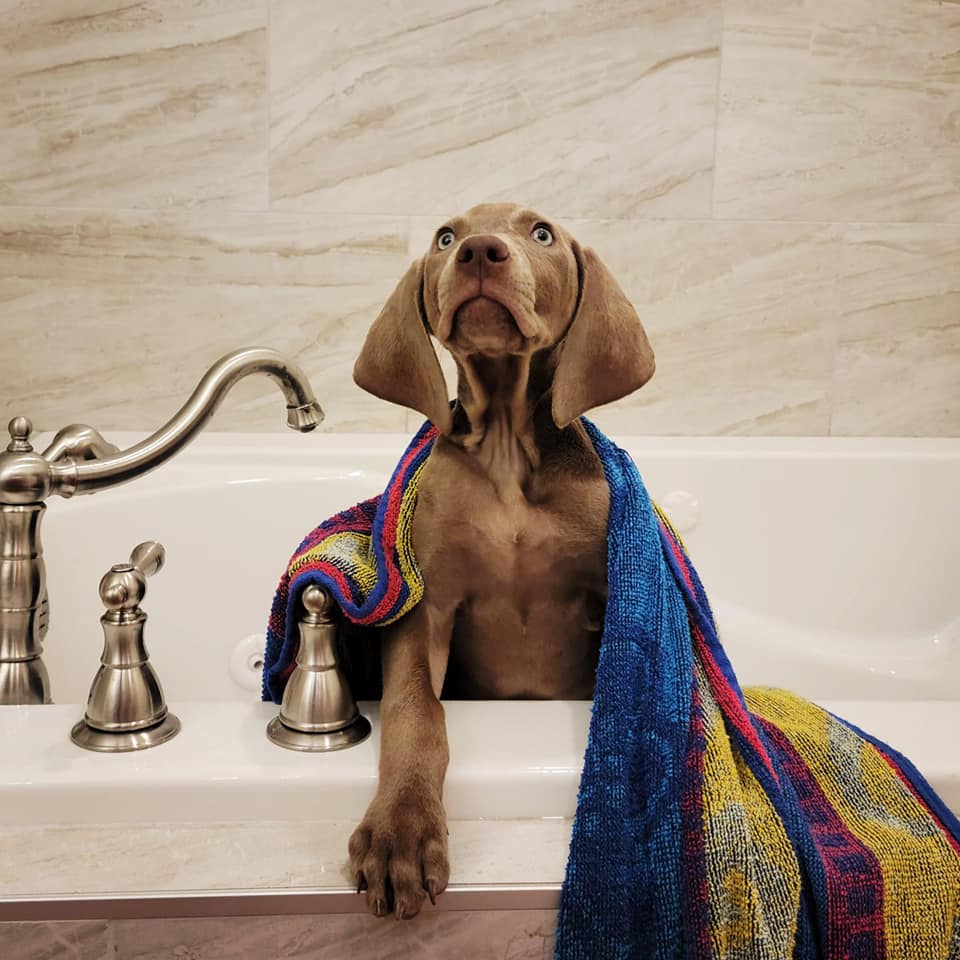 Luna Inspired It All...
LunaMarie was born out of deep love and unwavering dedication, nurtured by the unbreakable bond between Marie and Luna. As a young puppy, Luna faced the challenge of a bone disorder that disrupted her natural bone growth. In response, Marie focused on ensuring Luna's happiness and well-being while minimizing any strain on her health.
They cherished gentle indoor activities, including special spa nights, where Marie would arrange a delightful charcuterie board of treats for Luna to enjoy after her relaxing self-care baths. These moments together were so special that Luna and Marie felt compelled to share their heartwarming bathtime ritual with other loving pet parents, inspiring the creation of the LunaMarie Pet Spa Set.
Sadly, Luna passed away just days before the official launch of LunaMarie's products. The decision to continue LunaMarie without its beloved CEO pup was heart-wrenching for Marie. Eventually, she decided to resume work on the project, driven by her desire to keep Luna's spirit alive and to inspire other pet owners to treasure the moments they can share with their beloved pets.
Today, Marie continues to design pet bandanas and products, drawing inspiration from the cherished memories created with Luna and her loved ones. This is her way of celebrating life and paying tribute to both Luna and the people she holds dear.